Sustainable Design Awards Toolkit

3.3 - Developing An Ecodesign Strategy

Ecodesign strategies have been usefully classified into 7 areas, largely as a result of work done at Delft University in The Netherlands. A manual for designers- commonly known as the 'Promise Manual' has been published by UNEP based around the work at Delft (Ecoredesign:a promising approach is its full name). The table below shows this classification and the meaning of all the terms is fully explained in the manual. The @ symbol is used to imply that the need for the product is being met, but in a different way … not just a 'better kettle'. For example the Internet provides significant new opportunities for the de-materialisation of current means of music delivery. The other 'numbered strategies concern ways of improving the existing product, which is sometimes known as ecoredesign.


@.

New Concept Development
De-materialisation
Increase shared use
Provide a service
4.

Optimise Distribution
Less/cleaner/reusable
packaging
Energy efficient transport mode
Energy efficient logistics
1.

Physical Optimisation
Integrate functions
Optimise functions
Increase reliability and durability
Easy maintenance and repair
Design for modularity
Promote product-user
relationships
5.

Product Use
Lower energy consumption
Cleaner energy sources
Reduce consumables
Cleaner consumables
Reduce consumable waste
2.

Material Selection
Cleaner materials
Renewable materials
Low energy content materials
Recycled materials
Recyclable materials
Reduce material use
6.

End of Life
Reuse of product
Re-manufacturing
Refurbishment of product
Recycling of materials
Safer incineration
Design for disassembly
3.

Optimise Production
Choose alternate production processes
Fewer production steps
Lower/cleaner production energy consumption
Less production waste
Fewer/cleaner production consumables

Ecodesign Strategy Wheels

One of the best ways to develop and describe your ecodesign strategy is to complete an ecodesign strategy wheel. Apart from this use, the wheel has many functions, it can be used:


as a visual representation of the existing products

environmental profile;

to provoke new improvement options;

to visually represent the scope of new product development;

to aid improvement option decisions, tradeoffs etc;

as a visual representation of before and after environmental profiles.

as a communication tool between employees, suppliers and end users (consumers).

Method for plotting an existing products environmental profile

1. Assign a rating (0 is poor and 5 is excellent) as to how the existing product relates to each of the seven strategies.
2. Plot each of the seven points on the strategy wheel along the corresponding axis.
3. Connect all seven points.

The area that is generated is a visual representation of the existing products environmental profile.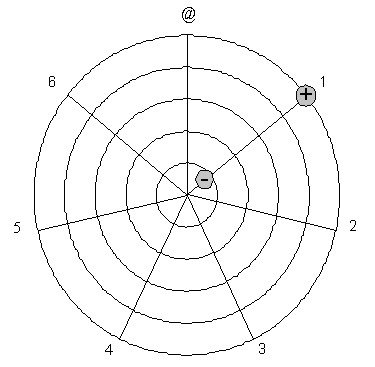 Ecodesign Tools

Toolkit Index





---