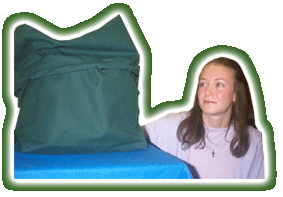 Inspirational Design
Student Work

Sarah Gaunt designed a specialist backpack for paravets working near the Tsavo National park in Kenya.

She designed it in such a way it could be made by local textile workers, using locally available materials.

It was also dual-purpose - it could also be used as a normal rucksack.